CNOLC-newsletter-no1/toolkit
Jump to navigation
Jump to search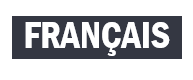 OFFICIAL LANGUAGES CHAMPIONS' TOOLBOX

From November 2020 to October 2021, the Council of the Network of Official Languages Champions sent a monthly mailing highlighting a resource from the Official Languages Champions' Toolbox. We hope that you appreciated this initiative and that it enabled you to learn about the many resources included in the Toolbox, such as acts and regulations, reports and action plans, information on governance, training sessions, upcoming events, ideas about activities that you could undertake as Official Languages Champions, tools and resources, as well as useful links and social media.


From now on, a list of resources recently added to the Toolbox will be presented in each issue of the Newsletter, as well as on the home page.
RECENTLY ADDED RESOURCES


The Treasury Board of Canada Secretariat's Official Languages Centre of Excellence has developed a guidance document explaining language of work rights in the context of telework.