ACV Gateway
Jump to navigation
Jump to search
The Automated / Connected Vehicles Gateway
A collaboration space to share information and build a network of professionals working on automated / connected vehicles.

Join the Gateway on GCcollab to share information, participate in discussions, connect with partners, and work with others in a secure environment.
The GCcollab platform is currently accessible to public servants from all orders of government, academics, staff and students from post-secondary institutions, as well as any other partners or stakeholders with an invitation to register. Looking for information on how to register?
Already registered on GCcollab? Head over to the Gateway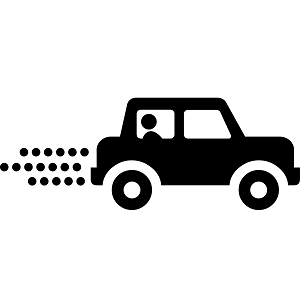 Opportunities & Challenges
Transformative technologies in the automotive sector present opportunities for innovation, job creation, investment attraction and growth, as well as new challenges, including safety, privacy, cyber security, ethics, liability, infrastructure, and labour market impacts.

Senate Report

The Standing Committee on Transport and Communications studied the regulatory and technical issues in its report,

Driving Change

.
Ensuring readiness will involve:

Supporting their safe deployment on public roads

Ensuring personal information privacy and cyber security

Spurring innovation and fostering economic opportunities for Canada
Automation in Vehicles

Partially-automated vehicles – for example with lane-keeping assistance or adaptive cruise control – are available now, and opinions vary on when fully automated vehicles will be commercially available. See the levels of automation.

Automated vehicles are also closely linked to connected vehicle technologies that interact with the world – for example with other cars on the road or road infrastructure.

How many cars are on the road in Canada?

More than 24.2 million vehicles were registered in 2016:

92.3% were passenger cars, pickups, SUVs and minivans;
4.3% medium and heavy trucks; and
3.3% were other types, including buses, motorcycles and mopeds.

Read more in

Transportation in 2017

.
Budget 2019 committed to release a Regulatory Roadmap on the Government of Canada's approach to modernize the transportation sector's regulatory frameworks and introduce novel regulatory approaches to accommodate emerging technologies, including an enhanced Road Safety Transfer Payment Program. This builds on the commitment of the Fall Economic Statement 2018 to introduce an Annual Regulatory Modernization Bill to update regulatory requirements starting in 2019, which could be used to address regulatory considerations for automated and connected vehicles.
The Government of Canada continues to work with national stakeholders to release guidance that prioritizes safety in supporting the safe testing and deployment of automated and connected vehicles:
See the Road Transportation page on Canada.ca for information on defects and recalls, importing vehicles, child car seats, safety standards, commercial carriers, and road security.