Community of Official Languages/Newsletter
Jump to navigation
Jump to search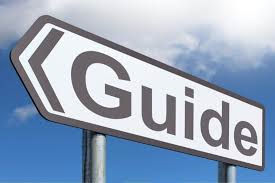 Guide to Non-Imperative Staffing (Published May 20, 2020)

Non-imperative staffing is a staffing procedure for a bilingual position that allows the consideration of applicants who meet all the essential qualifications except the required language skills.

Need more details on when to use this staffing procedure and its requirements? Click on this link.


---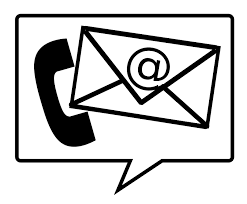 Expansion of Public Service Commission measures (Published May 20, 2020)

Due to COVID-19, the Public Service Commission (PSC) has reviewed and expanded the Second Language Evaluation (SLE) measures in place to ensure that departments and agencies can meet their staffing needs for all positions. You will find the information here.

Who should you contact?

Do you have questions about these new measures?

Consult the PSC's recently published inventory of questions and answers or contact your PSC Staffing Support Advisor (SSA). To find out who your Staffing Support Advisor is, please consult this list.


---
Best Practices on the promotion of English and French (Published on May 20, 2020)

Looking for best practices to promote English and French?

Canadian Heritage has prepared a compendium of best practices drawn from the Official Languages Reviews (Part VII) of several federal institutions. The examples deal specifically with the promotion of English and French in Canadian society. You will find the compendium here.

If you have any best practices for the promotion of both official languages that emerged during the pandemic, we invite you to share them with Portal41/Gateway41 at pch.portail41-gateway41.pch@canada.ca.

These circumstances may give rise to good innovative measures that deserve to be known and shared within official languages networks or included in a future edition of this collection of best practices.


---
A new COVID-19 Pandemic Lexicon (Published May 20, 2020)

To support the federal government in its communications on the coronavirus disease (COVID-19), the Translation Bureau at Public Services and Procurement Canada has developed a standardized bilingual glossary based on online scientific articles and newspapers as well as Canadian government and World Health Organization documents. The COVID-19 Pandemic Glossary clarifies basic concepts in both official languages and will enable clear communications with the general population.

The glossary is available online, and its content has been added to TERMIUM Plus®, the Government of Canada's terminology and linguistic database. The Translation Bureau will monitor the media and update the glossary as terminology evolves.

We invite you to consult and use this new glossary. If you have any questions, please do not hesitate to write to Template:Em:.
---
Upcoming Events (Published May 20, 2020)

The Departmental Advisory Committee on Official Languages (DACOL) will be meeting virtually on May 29, 2020 from 10:00 a.m. to 11:30 a.m.

The Crown Corporation Advisory Committee on Official Languages (CCACOL) will be meeting on May 29, 2020 from 1:30 p.m to 2:30 p.m.

Invitations have been sent to members and include teleconferencing information and the Slido event code.

Is there an issue you would like to raise? E-mail our team at Template:Em: with your questions or comments.

We look forward to meeting virtually with you!
---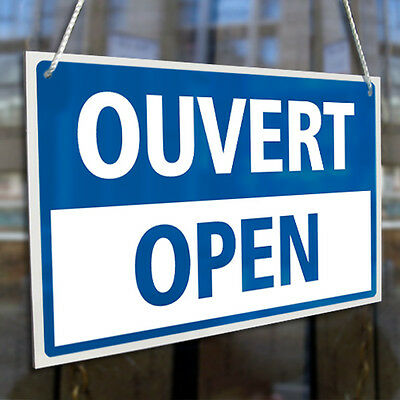 Update from the Official Languages Centre of Excellence (Published March 30, 2020 at 1:00pm)

This exceptional situation brought on by the global pandemic presents challenges at all levels, including in the world of official languages. The various measures taken here and there to counter this scourge may have an impact on your work as the person responsible for official languages. For example, the Public Service Commission's decision to allow assessing second language proficiency are only available for term appointments to bilingual positions that are related to the COVID-19 situation or to ensure the effective functioning of the Government of Canada.

Please be advised that we are aware of the difficulties that the current situation may bring and are always available to respond to any concerns that may arise. The Official Languages Centre of Excellence (OLCE) team is working to explore options to address the various challenges that could arise from the measures related to the COVID-19 crisis.

At this time, if you have other specific issues that require our assistance in a rapid manner, we invite you to contact Marie Madeleine Chourouba at mariemadeleine.chourouba@tbs-sct.gc.ca, including OLCEInformationCELO@tbs-sct.gc.ca on your correspondence. She will ensure, with the help of the members of the OLCE, to respond to you as soon as possible.

Let us support you during this situation which effects us all. Take care of you and your loved ones.
---
PSC's New Measures to Provide Flexibility in Relation to Assessment of Second Language (Published March 31, 2020 at 4:40pm)

We invite persons responsible for official languages (PROL) and human resources advisors to consult the Public Service Commissions's Q&A at the following link:

https://www.canada.ca/en/public-service-commission/information-human-resources-specialists/questions-answers-human-resources-specialists.html

Scroll down to « Two new measures to provide flexibility in relation to assessment of second language » to view the bank of questions and answers.
---