User:Todd.lyons
| | |
| --- | --- |
| | pc@GCcollab:~$ This user enjoys using Linux. |
| | |
| --- | --- |
| | This user has earned 15 gold stars. |
| | |
| --- | --- |
| | This user has earned 1 barnstars. |
| | |
| --- | --- |
| | This user wouldn't touch the rich text editor with a 10 ft pole! |
About Me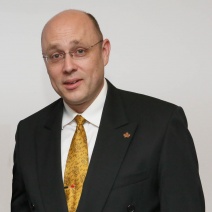 Todd Lyons
Free Agent, NRCan IN.spire Innovation Hub • Agent Libre, IN.spire Carrefour d'innovation de RNCan
Current post: • Affecté à :
Senior Advisor • Conseiller principal
Health Canada • Santé Canada
Tél / BB: 613.979.0687
Email: • Courriel : todd lyons at canada dot ca
Blog: • Blogue (anglais seulement) : www.toddlyons.ca

Quote of the Day
For Friday, September 20, 2019:
"Marta says the interesting thing about fly-fishing is that it's two lives connected by a thin strand. Come on, Marta. Grow up." - Jack Handey
Interests
Podcasting / audio production / voice-overs, wikis and content management systems, community building, privacy, free and open source software (Linux, MediaWiki, Drupal, DokuWiki, Audacity, WordPress, Elgg, Yourls, Mozilla Firefox, and LibreOffice are some of my favourites), social work, mental health.
Best Ways to Reach Me