Inclusion Means Everyone Video
Jump to navigation
Jump to search
Inclusion Means Everyone Video
The story behind the video
Imagine this. It's your first day on a new job and you meet your new team for the first time. You are meeting everyone virtually on MSTeams and it's their daily huddle meeting. Everyone has their cameras on. They are smiling and talking with each other. Your new manager notices right away your arrival and welcomes you to the team. Each member takes the time to introduce themselves and shares their "layers". Their layers reflect the work they do and the person they are - all the many identities they hold, both visible and invisible. You have never been welcomed into an organization before which made you feel like home so quickly. You are happy. You feel this sense of belonging you have been looking for, after so long. And now it's here.
At the Materiel Group at National Defence, we want everyone to feel that sense of belonging. We want every Defence Team Member and Federal Public Servant to experience this on their teams and in their organizations.  
This is why we created this video, Inclusion Means Everyone. We wanted to create a video to connect everyone and celebrate everyone's talents and layers. Diversity and inclusion is not just about gender, ethnicity, sexual orientation, background, disability, culture, age, or mental health.
Inclusion acknowledges that we all just want an equal chance.

A chance to feel appreciated and respected for who we are.

To be strengthened through our differences.

We are all unique.

We are all human.

Inclusion promotes belonging, purpose and well-being.
Diversity and inclusion work takes commitment. It takes the responsibility to work together to improve ourselves, and to focus on the people-side of business. It takes accountability to recognize and learn from our mistakes. It's about making the conscious decision to do better today than yesterday. Will you join us?  
Please share the video at your next gathering with members of your organization and pass on the message, inclusion means everyone, always.
We have created multiple video versions to assist with accessibility and to promote bilingualism. A transcript is also available in English and French.
Our video was inspired by Accenture's famous YouTube video, Inclusion Starts with I. A big thank you to Pierre Dupont and Zahra Jadavji at Accenture Canada for your support and endorsement.
Acknowledgements
There's power in people coming together.
A special thank you to the producer's, Materiel Group's Diversity and Inclusion Office, who produced and directed this video alongside Jalen Maxwell and Fitch Jean at Lenz Studio (Ottawa).
Kelly Brewer-Balch
Katherine Thompson
Kurtis DePippo
Liliya Ishkaeva
Lyrique Richards
Samantha Moonsammy
Terri Graham
Thank you to all of our collaborators who helped in the creation of this initiative: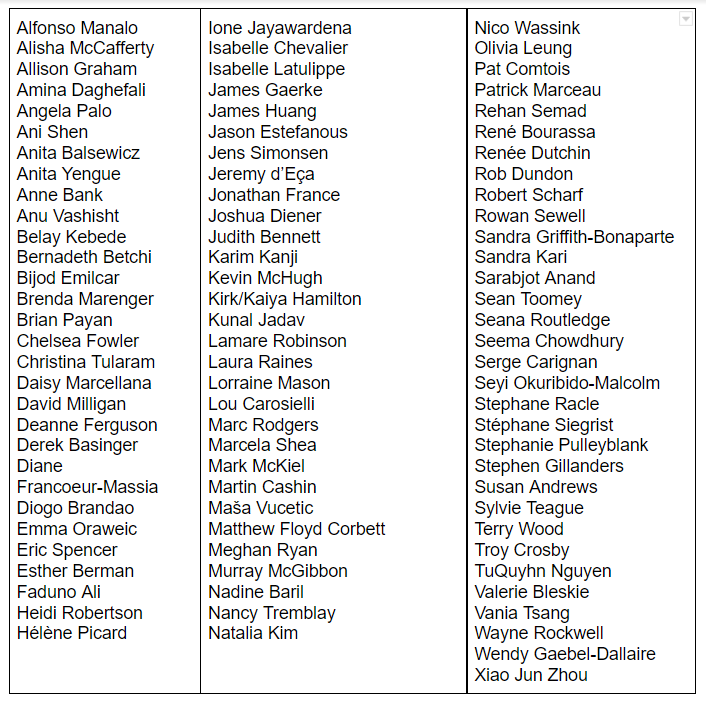 For more information contact the Diversity and Inclusion Office, Materiel Group, National Defence: [[1]]