Federal Youth Network/Home
Jump to navigation
Jump to search
About Us

Career Boot Camp (CBC) is a learning series offered in partnership with the Canada School of Public Service, offering workshops, group discussions, mentoring sessions and kiosks for new and young public servants navigating their public service careers.
Check out the Career Boot Camp GCwiki page for more info.
Welcome Students

For all information specific for students, please follow GC Students on Twitter, LinkedInand on their Wiki Page.

Virtual Learning Series
Take at look at the calendar of upcoming events in our FYN Virtual Learning Series.


Quarterly Newsletter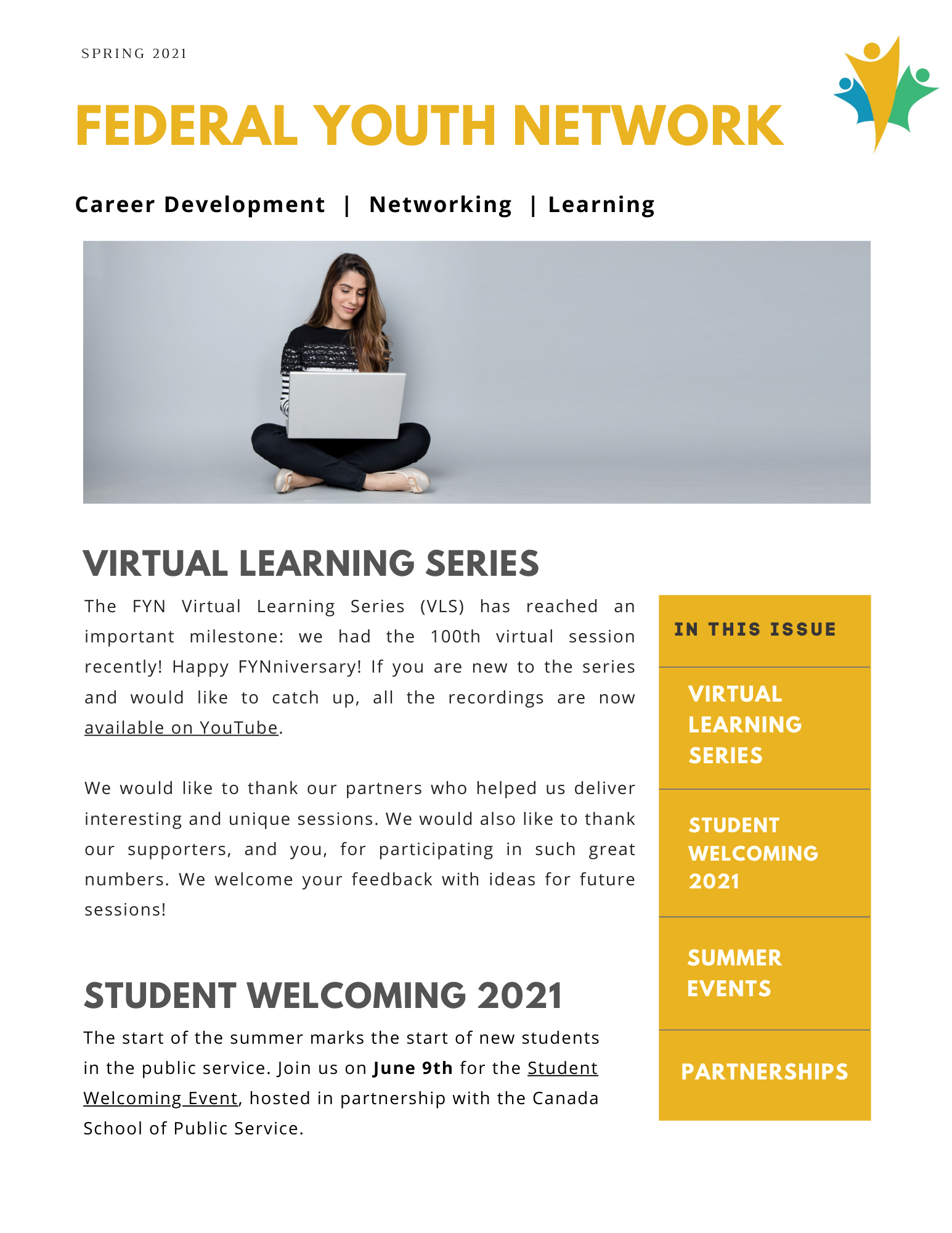 Download English version here!
























Connect with us!
Mentorship
Want to learn about and get more involved in mentorship, either as a mentor or mentee? Check out GCwiki for mentorship resources and a mentoring living library!


New Public Servant Toolbox
Working Virtually
With the swift implementation of physical distancing measures, many public servants have had to adapt to teleworking. The following resources have been gathered, from various Government of Canada sources, to support new public servants.
BUSRIDES guide to going remote
FlexGC Network Trello board of resource
Acronyms
If you find there are a lot of acronyms in your work, you are not alone.
Here is a user-generated glossary to many commonly used GC acronyms and PSPC offers an official list as well.