Difference between revisions of "Cyber Maturity Self Assessment"
---
Revision as of 16:19, 26 March 2020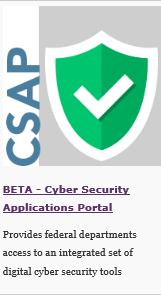 Objective
To provide departments and agencies with an easy to use tool to enable a better understanding of their cyber security maturity posture.
A repeatable and uniform self-assessment based on the National Institute of Standards and Technology (NIST) Cyber Security Framework (CSF).
Departemental Benefits & Outcomes
BENEFITS
Risk Management
Ensure that enterprise cyber risks are being adequately managed
Response Time
Increase response time to potential risks by ensuring a secure and resilient enterprise infrastructure that enables the trusted delivery of programs and services
Cost and Time Saving
Reducing the cost and time spent in assessing cyber security maturity through other means (e.g., third party assessors). The CSM self-assessment is expected to take a few hours to complete and will be at no additional cost to departments and agencies.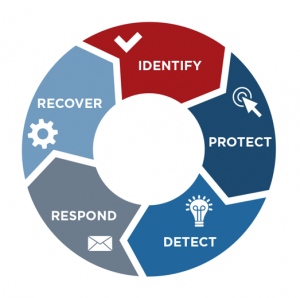 OUTCOMES
Prioritize Actions
Identify areas that require improvement and prioritize future actions
Continual assessment
Continually reassess maturity using departmental results as a baseline
Ongoing dialogue
Continue the open dialogue to foster greater collaboration across the GC and to ensure that best practices within the security community are being leveraged.
Framework Overview
Other Relevant Wikis on Cyber Security
References