Client Outreach Digital Strategy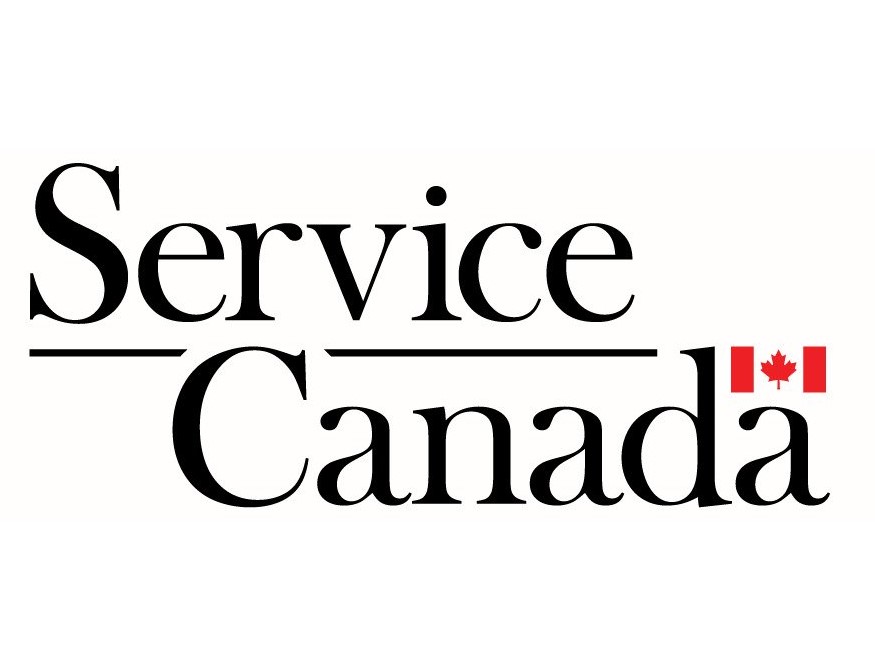 Service Canada provides Canadians with a single point of access to a wide range of government services and benefits. We are committed to improving services for Canadians by working with partners to provide access to the full range of government services and benefits that Canadians want and need through the Internet, by telephone, in person or by mail.
About the Client Outreach Digital Strategy
Welcome to the Service Canada Information Session Portal for Employment Insurance (EI) and Canadian Emergency Response Benefits (CERB). If you are receiving one or both of these benefits from Service Canada, this portal will provide you with detailed information on upcoming LIVE WebEx Information sessions where you will receive valuable information about your claim, and other tools and services available to you. You are welcome to join the session that is most convenient. These sessions are approximately one hour in length and are conducted by Citizen Services Specialists from Service Canada and features collaboration with provincial Government and the Employment Ontario Network of Service Providers.
Attending a session is simple and fast! Follow these steps.
Before You Attend a Session
How to Register for and Attend a Session
Sessions are hosted using Cisco WebEx meeting and event platform and is easily viewed in most popular browsers and with the WebEx desktop application.
See the event calendar below and decide which session to attend.
scroll down to see the session # and Click "Join Now" and follow the instructions.
Sessions have a capacity of 1000 participants. Once the maximum number of participants has been reached, the system will not allow additional attendees to join. Please select another date and time and try again.
AUGUST 2020 CALENDAR OF EVENTS
August 2020

Employment Insurance Client Outreach Digital Session Webinar Series

To attend a session, please chose a session to attend, and scroll down to the corresponding event number to find the Join Meeting link
August 2020                                                                    
Mon
Tue
Wed
Thu
Fri
3
4  
5
6        
7
10
11    

Session 1

1:30 p.m.

12      

Session 2

9:30 a.m.

13      

Session 3

10:30 a.m.

14
17
18      

Session 4

1:30 p.m.

19          

Session 5

9:30 a.m.

20      

Session 6

10:30 a.m.

21
24
25        

Session 7

1:30 p.m.

26        

Session 8

9:30 a.m.

27        

Session 9

10:30 a.m.

28
SESSION LIST
SESSION #1

August 11, 2020 1:30 p.m.

Please note that you will need to join both audio and video (instructions below)

To Join Video:
To Join Audio:
Option 1

·         Click on the Join meeting link.

·         Enter your name and email address

·         Select "Join Now" button

Option 2

·         Go to www.gts-ee.webex.com

·         Enter the meeting number: 1295403684

·         Enter the meeting password: August11*

Option 1

·         In WebEx Audio menu, under Select Audio Connection, choose the "Call me" option

·         Enter your phone number

·         Select "Connect to Audio and Video"

You will receive a phone call from the WebEx. Please accept the call and follow the prompts to join audio

Option 2

·         Dial in on your phone Toll Free

343-602-2000

Enter the Attendee access code:

     1295403684
SESSION #2

August 12, 2020 9:30 a.m.

Please note that you will need to join both audio and video (instructions below)

To Join Video:
To Join Audio:
Option 1

·         Click on the Join meeting link.

·         Enter your name and email address

·         Select "Join Now" button

Option 2

·         Go to www.gts-ee.webex.com

·         Enter the meeting number: 1297215380

·         Enter the meeting password: August12*

Option 1

·         In WebEx Audio menu, under Select Audio Connection, choose the "Call me" option

·         Enter your phone number

·         Select "Connect to Audio and Video"

You will receive a phone call from the WebEx. Please accept the call and follow the prompts to join audio

Option 2

·         Dial in on your phone Toll Free

343-602-2000

·         Enter the Attendee access code:

    1297215380
SESSION #3

August 13, 2020 10:30 a.m.

Please note that you will need to join both audio and video (instructions below)

To Join Video:
To Join Audio:
Option 1

·         Click on the Join meeting link.

·         Enter your name and email address

·         Select "Join Now" button

Option 2

·         Go to www.gts-ee.webex.com

·         Enter the meeting number: 1299224732

·         Enter the meeting password: August13*

Option 1

·         In WebEx Audio menu, under Select Audio Connection, choose the "Call me" option

·         Enter your phone number

·         Select "Connect to Audio and Video"

You will receive a phone call from the WebEx. Please accept the call and follow the prompts to join audio

Option 2

·         Dial in on your phone Toll Free

343-602-2000

·         Enter the Attendee access code:

     1299224732
SESSION #4

August 18, 2020 1:30 p.m.

Please note that you will need to join both audio and video (instructions below)

To Join Video:
To Join Audio:
Option 1

·         Click on the Join meeting link.

·         Enter your name and email address

·         Select "Join Now" button

Option 2

·         Go to www.gts-ee.webex.com

·         Enter the meeting number: 1291768922

·         Enter the meeting password: August18*

Option 1

·         In WebEx Audio menu, under Select Audio Connection, choose the "Call me" option

·         Enter your phone number

·         Select "Connect to Audio and Video"

You will receive a phone call from the WebEx. Please accept the call and follow the prompts to join audio

Option 2

·         Dial in on your phone Toll Free

343-602-2000

·         Enter the Attendee access code:

    1291768922
SESSION #5

August 19, 2020 9:30 a.m.

Please note that you will need to join both audio and video (instructions below)

To Join Video:
To Join Audio:
Option 1

·         Click on the Join meeting link.

·         Enter your name and email address

·         Select "Join Now" button

Option 2

·         Go to www.gts-ee.webex.com

·         Enter the meeting number: 1297891731

·         Enter the meeting password:  August19*

Option 1

·         In WebEx Audio menu, under Select Audio Connection, choose the "Call me" option

·         Enter your phone number

·         Select "Connect to Audio and Video"

You will receive a phone call from the WebEx. Please accept the call and follow the prompts to join audio

Option 2

·         Dial in on your phone Toll Free

      343-602-2000

·         Enter the Attendee access code:

     1297891731
SESSION #6

August 20, 2020 10:30 a.m.

Please note that you will need to join both audio and video (instructions below)

To Join Video:
To Join Audio:
Option 1

·         Click on the Join meeting link.

·         Enter your name and email address

·         Select "Join Now" button

Option 2

·         Go to www.gts-ee.webex.com

·         Enter the meeting number: 1290665124

·         Enter the meeting password: August20*

Option 1

·         In WebEx Audio menu, under Select Audio Connection, choose the "Call me" option

·         Enter your phone number

·         Select "Connect to Audio and Video"

You will receive a phone call from the WebEx. Please accept the call and follow the prompts to join audio

Option 2

·         Dial in on your phone Toll Free

343-602-2000

Enter the Attendee access code:

    1290665124
SESSION #7

August 25, 2020 1:30 p.m.

Please note that you will need to join both audio and video (instructions below)

To Join Video:
To Join Audio:
Option 1

·         Click on the Join meeting link.

·         Enter your name and email address

·         Select "Join Now" button

Option 2

·         Go to www.gts-ee.webex.com

·         Enter the meeting number: 1299710436

·         Enter the meeting password: August25*

Option 1

·         In WebEx Audio menu, under Select Audio Connection, choose the "Call me" option

·         Enter your phone number

·         Select "Connect to Audio and Video"

You will receive a phone call from the WebEx. Please accept the call and follow the prompts to join audio

Option 2

·         Dial in on your phone Toll Free

343-602-2000

Enter the Attendee access code:

     1299710436
SESSION #8

August 26, 2020 9:30 a.m.

Please note that you will need to join both audio and video (instructions below)

To Join Video:
To Join Audio:
Option 1

·         Click on the Join meeting link.

·         Enter your name and email address

·         Select "Join Now" button

Option 2

·         Go to www.gts-ee.webex.com

·         Enter the meeting number: 1299710436

·         Enter the meeting password: August26*

Option 1

·         In WebEx Audio menu, under Select Audio Connection, choose the "Call me" option

·         Enter your phone number

·         Select "Connect to Audio and Video"

You will receive a phone call from the WebEx. Please accept the call and follow the prompts to join audio

Option 2

·         Dial in on your phone Toll Free

343-602-2000

Enter the Attendee access code:

     1299710436
SESSION #9

August 27, 2020 10:30 a.m.

Please note that you will need to join both audio and video (instructions below)

To Join Video:
To Join Audio:
Option 1

1. Click on the Join meeting link.

·         Enter your name and email address

·         Select "Join Now" button

Option 2

·         Go to www.gts-ee.webex.com

·         Enter the meeting number: 1294691383

·         Enter the meeting password: August27*

Option 1

·         In WebEx Audio menu, under Select Audio Connection, choose the "Call me" option

·         Enter your phone number

·         Select "Connect to Audio and Video"

You will receive a phone call from the WebEx. Please accept the call and follow the prompts to join audio

Option 2

·         Dial in on your phone Toll Free

·         343-602-2000,

·         Enter the Attendee access code:

     1294691383