Federal Youth Network/Home ENG/Events/In Person Learning Days
Jump to navigation
Jump to search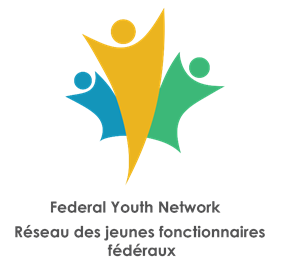 FYN In Person Learning Days
Description
The Federal Youth Network (FYN) will be hosting in-person learning events again in 2023/2024. These full-day events will allow participants to learn about career development with tangible examples and experience sharing on a variety of topics. There will also be ample opportunities built in for networking.
Learning Objectives
Over the course of the day, learners will:
Optimize their use of the GC Jobs platform for future career development;
Contribute to the design of the future of the GC;
Reframe rejection as a tool to improve future performance;
Get answers from experts on tough career questions; and
Network with other local new professionals.

Register!
Schedule
Date

8:30 am to 4:30 pm

Location
Speakers
Contact Regional Network
Networking Event
September 12, 2023
Halifax

Canadian Museum of Immigration at Pier 21

1055 Marginal Road

Halifax, NS B3H 4P7

fyn.flnns@gmail.com
September 14, 2023
St John's

Fisheries and Oceans Canada

80 East White Hills

St. John's

More information to come
September 26, 2023
Charlottetown

VAC Learning Centre

134 Kent Street

Charlottetown (the Confederation Court Mall, National Bank Tower, Third Floor)

princeedwardislandfyn@gmail.com
September 28, 2023
Moncton

Four Points by Sheraton Moncton

40 Lady Ada Blvd,

Moncton, NB E1G 0E3

nbfyn.rjffnb@gmail.com
October 17, 2023
Sudbury , Ontario

Radisson Hotel

85 Ste Anne Road

Greater Sudbury, ON

flo.futureleadersontario@gmail.com
October 31, 2023
Winnipeg

Canadian Museum for Human Rights

85 Israel Asper Way

Winnipeg, MB

More information to come
November 2, 2023
Saskatoon

Sheraton Cavalier Saskatoon Hotel

612 Spadina Crescent East

Saskatoon, SK, S7K 3G9

More information to come
November 15, 2023
Iqaluit

CanNor, Nunavut Region

Second floor, 1106 Allavvik Building

P.O. Box 40

Iqaluit, Nunavut X0A 0H0

More information to come
* Can't attend in person, check out our events page for other networking and learning events.